CARVETII PRODUCTIONS takes it's name from the Iron Age tribe from 2000 years ago who inhabited Northern Cumbria. However far from marauding the mountains and fields in search of game or bloodshed, Carvetii Productions is merely a humble cassette based label, distro and webzine specialising in metal and dark ambient music.

Carvetii is a one man operation that will have a selective output in reviews, interviews label releases and distro products. Yet rest assured that what Carvetii will offer in the coming months and years with be of a high quality. Cassette lovers brace yourselves for all things analogue!

Powered by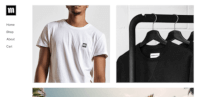 Create your own unique website with customizable templates.